Fries are my weakness. I could eat fries for every meal of the day!
I wanted to come up with a guilt-free version, where if I wanted, I COULD eat everyday – hah!
Oven fries can be soggy and bleh – especially when they are oil-free. I was on a mission to figure out how to make them crispy, like they were deep fried. This is a great recipe to eat alongside some veggie burgers, or just as an afternoon snack.
Let me know what you think!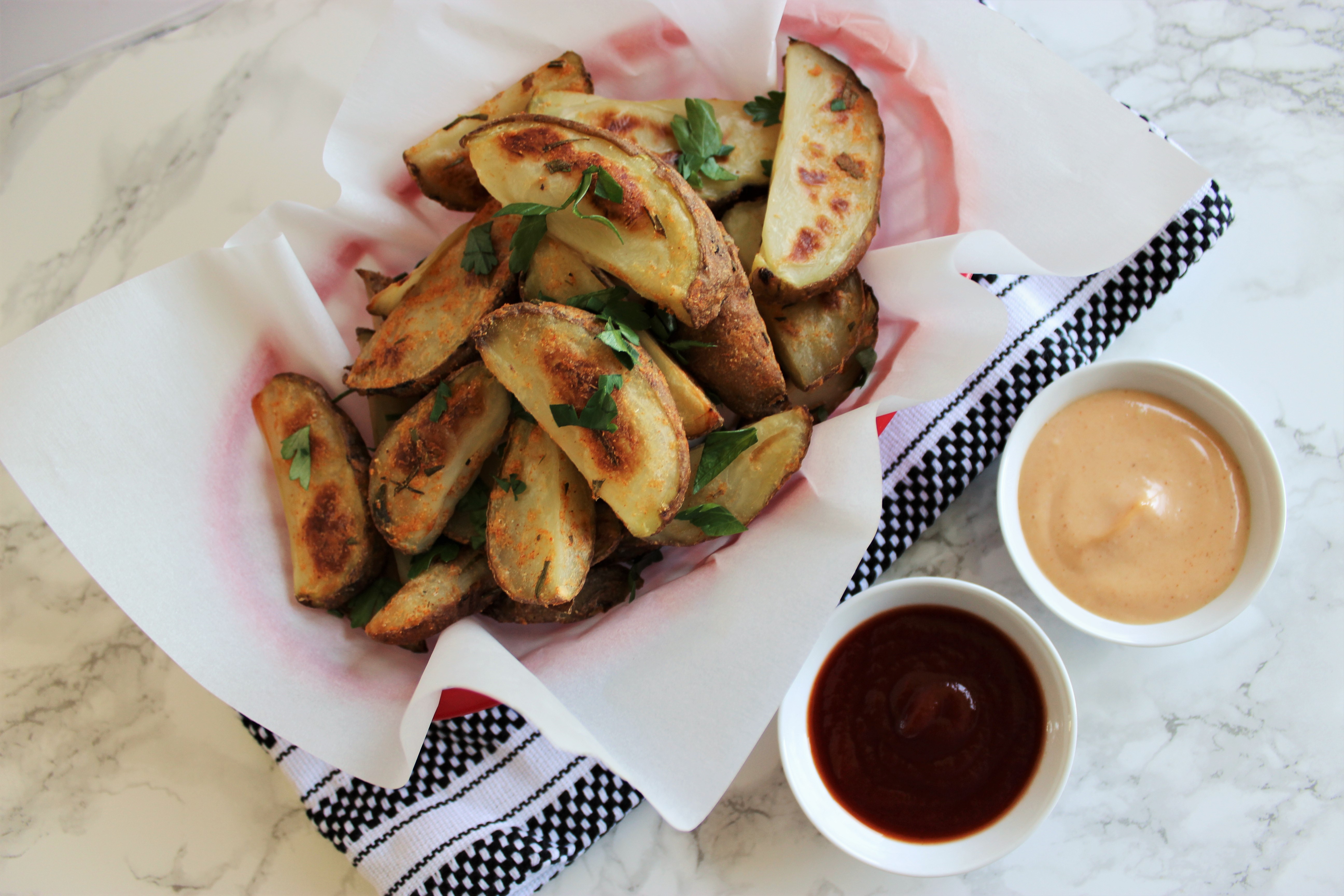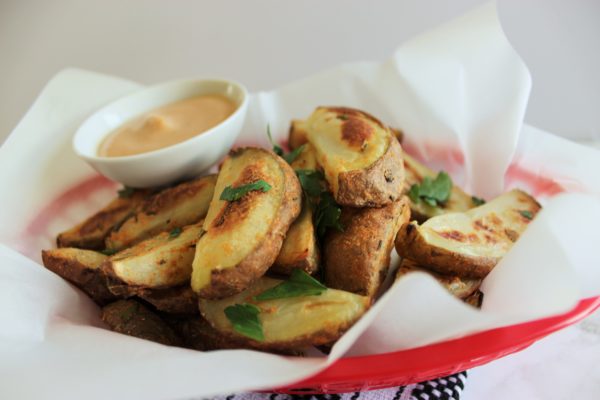 | | |
| --- | --- |
| | |
Preheat oven to 400 degrees

Scrub potatoes thoroughly and cut into thick wedges. Put in a medium sized pot and top with enough water to cover potatoes. Bring to a boil. Allow to boil for 30 seconds before removing from heat and draining potatoes. Return potatoes back to pot (no heat).

Meanwhile, in a small bowl, mix together flour, onion powder, garlic powder, and smoked paprika.

Take half of flour mixture and sprinkle over the potatoes in the pot and place lid on pot. Using an oven mitt, place one hand on the bottom of pot and the other on the lid. Give the pot a good shake until potatoes are coated. Sprinkle remaining flour mixture and repeat.

On a parchment lined baking pan, place potato wedges evenly on the pan, ensuring that they don't touch one another.

Bake potatoes for 38 minutes, flipping each after the first 20 minutes. It's important that when you flip them, you make sure they don't overlap.

While fries are cooking, combine veganaise and chipotle tabasco sauce in a small bowl. Enjoy!